For Google users, we can use these to create amazing photo slides. It's not hard to use Google slides, but developing one will take some time. To insert pictures in a Google slide is a nightmare, but today we will use powerful features and tools to avoid laborious and tiresome steps. Let's do it.
1. Open Google slides on your browsers. (chrome, Mozilla, edge, and others)
2. Open the BLANK presentation.
3. At the top of your slide, click add on and click get adds on.
4. Inside the search box, type the Photo slide.

5. Click the photo slide by Clay smith and click install
6. Hit continues when a quick menu pops up, asking permission to continue.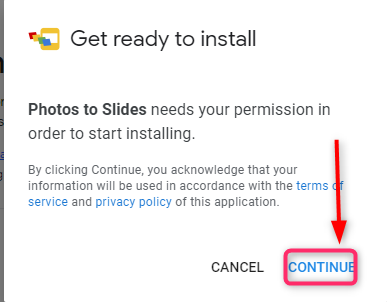 7. Select your account.
8. Scroll down And click allow.
9. Now that we have installed the ad click, close the add-on window.
10. We have to create the album. The album will have to be in our Google Photo. So go to google photo and create an album you want to have in Google slide photos. As we started go to add-on (Google slides>adds-on>photo slides>album selector).
11. Click import Album.
To make our slide show amazing, we have to add music.

1. Go to the toolbar and click insert. In the prompt menu, click audio.
2. To insert audio, it must be online, like on google drive. So if your audio is offline, you will have to upload them. Pick the song you want as I love merry Christmas by Mariah Carey.
3. Then click select at the bottom. You will have to scroll down.
4. A menu will pop up so that you can customize the audio. Customize how you want the audio to play. It is easy and self-explanatory.
5. Adding transitions. Let's add a transition. The gap between the photos. Go to toolbar> slide> Transition.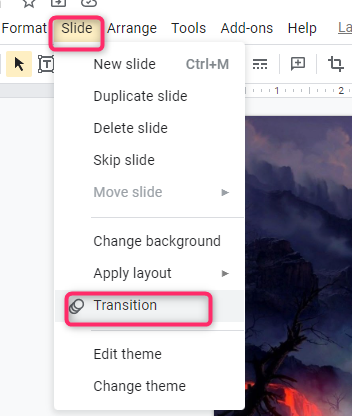 6. A menu will pop up. Select the best Transition that will meet your expectation.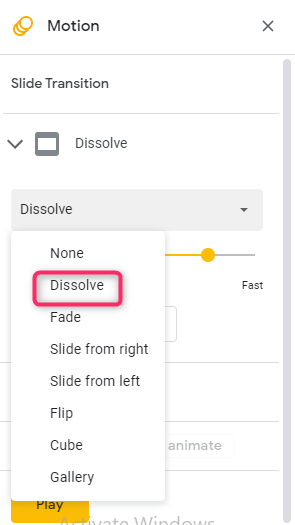 7. click play at the bottom of the menu to see your work. Click Apply to all slides to make sure all the slides move in uniform. Or you can give every slide its Transition.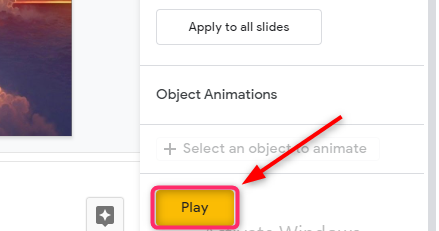 You will see how the Transition will be and then click stop.
8. At this, you have made amazingly. Now that you have cooked it well and are ready to meet the crowd, you can run it online or offline. Remember, you can add as many features as you want, animate, add texts, make autoplay, etc.
Autoplay, I will not advise you because you will move faster than the duration placed, or you will be slow, and you will have to tell people sorry that's if it was a presentation. Just move the slide manually and slowly; you will have and enjoy it.