Microsoft word has many features that users can find very useful when working on their word documents. Some of these features are not known to most since they are rarely used. One such feature is adding a comment to your word document.
There are various events that require you to add comments to your word document. For example, if you are writing about a certain topic and you need to add more details to the content you already have but don't want the added content to be in the main text, you can add it to the content section.
The following steps should guide you.
Method 1: Using Right-Click
1. Open the document in Microsoft Word that you want to add comments. Then select Right-click using your mouse on the selected area.
2. Select New Comment
Method 2: Using the ribbon tools 
You can also use the following simple steps.
1. Select that part of your document that you want to add a comment on.
2. Go to Insert Tab on the menu.
3. Choose the option Comment.
4. Type in the comment that you need to add in the box that will pop- up. Once you are done, click on any empty field in your document or, rather, press the Esc key on your keyboard.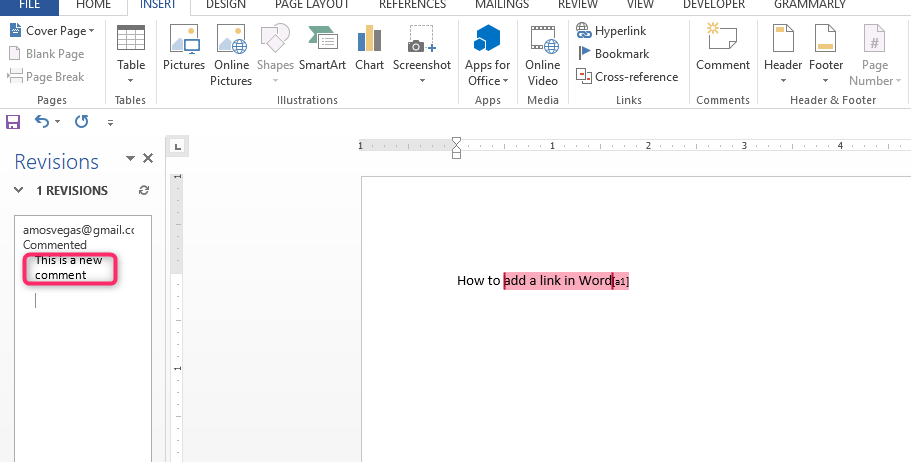 5. In case someone else has added a comment, you can just click on Reply to reply to that comment.
6. You can also click on Resolve to reply to a comment or issue that was raised in the comment section and was already worked on. That enabled that comment to fade, implying that it has already been sorted out.
In case you feel the issue has not been sorted out, you can still select the Reopen option and comment on it.
How to delete Comments in Microsoft Word
 If you want to delete a comment or reply to a certain comment, just Right- Click on the comment you want to be deleted. Select the option Delete Comment. The comment is automatically deleted.
You can also delete all comments by selecting the Review Tab. Choose Delete all comments in the document and click on it. All comments are deleted.
In the event that you will want to track comments in your Word Document, follow the following simple step
How to track Comments in Microsoft Word
1. Go to the Review Ribbon in the menu.
2. Go to the Tracking group and click on Track Changes, highlight it and then enable it.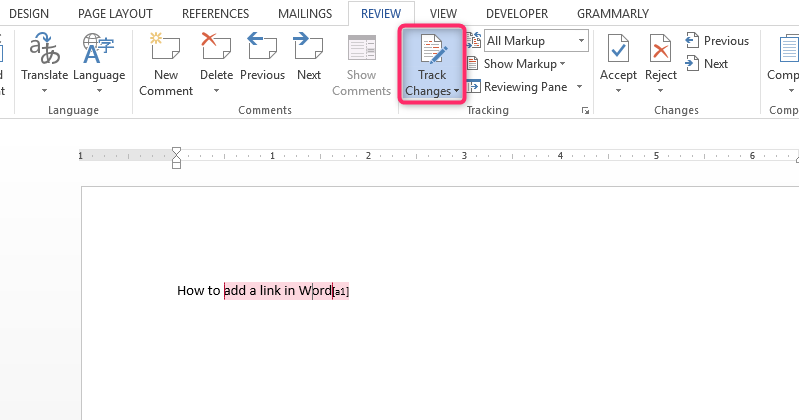 3. Type in your document as normal and note that any change you make in the document will be tracked.
How to Merge Comments in Word
You may also desire to merge all your comments into one document. Follow the following easy steps to do this.
1. Open the Review Ribbon in the menu by clicking on it.
2. Go to Compare Group. Select the Compare icon and click on Combine. This combines all your comments in one document for the purpose of reviewing.
That is all you need to know and understand about adding comments to your Word document, deleting them, and also carrying out various tasks on them.