Pictures are memories that are kept to remember good and important times in one's life. But when you are taking a picture, you might capture unwanted things. Even the most beautiful photographs do not often start that way. A person, object, or space that is not intended may be present in a photograph. The area or object may not be awful, but it can detract from the subject of your photograph. When this happens, GIMP photo editing software can save a stunning image that has been ruined by distracting background elements. You should always have a cropping tool in your editing toolbox, and several methods exist, including using programs like GIMP. You can use several methods to work with the cropping tool in GGIMP. We will provide you with some of those methods.
How to crop in GIMP
If you have a stunning photo, but an object in the background is taking away the focus from the image, you can crop it out as an option to save the picture. You can crop an image in GIMP using the following steps:
1. Open GIMP on your computer.
2. In the image window, click on Tools.
3. From the dropdown list that appears, select Transform Tools.
4. Click on the Crop button. The button activates the cursor to outline the crop area over the image.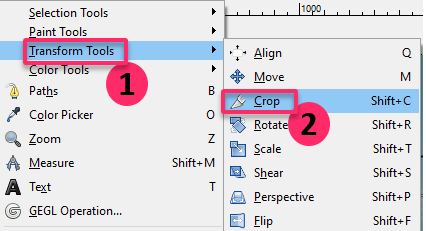 5. Press the left mouse button and draw across the image you would like to crop.
6. A new dialog box appears.
7. Select Fixed for a certain aspect ratio.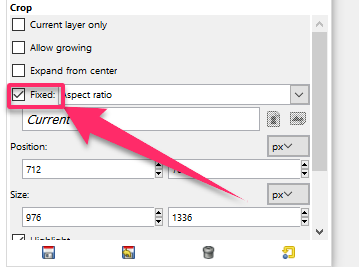 8. Adjust the Position to determine the tilt of the image.
9. Double-click inside the triangle.
Your unwanted object should now be cropped from the image. Remember that the cursor will change as you click and drag your image through various regions. This is normal and only indicates the precise times and locations at which the program will alter the image's proportions. You can view the proportions and dimensions by dragging the image using the dialog box.
How to lasso crop in GIMP
GIMP has a lasso tool that makes it easy to make a selection. You can lasso crop an image in GIMP by using the following steps:
1. Open GIMP on your computer.
2. Go to File.
3. Click on Open to launch the image file you want to lasso crop.
4. Go to the image window and click on Tools.
5. A drop-down list appears that provides options like Transform Tools.
6. To go to cropping mode, click on the Crop button.
7. You can zoom in and out with the help of a left mouse button.
8. A new dialog box appears.
9. You can use a fix for an aspect ratio that is specific to a specific project.
Now your image is lasso cropped. You can lasso crop other images using the same steps to achieve your desired goal. All the best!