The Excel and Google sheets have a merge tool that enables you to combine several cells into one large cell. You can merge cells in the same column, in the same row, or in both rows and columns to form one single large cell. This tool can help you, especially if you need to write a header that needs to be in a big font that covers multiple cells. Excel and Google sheets differ slightly, especially in locating the tool buttons. Here is a step-by-step guide on how you can merge cells in both excel and google sheets.
In Google Sheets;

1. Use a web browser like Chrome, Mozilla, or Opera to open Google Sheets.
2. Select the cells you intend to combine into a single cell. To select these cells, hold the SHIFT button and Click the Cells you want to merge simultaneously. A light blue shade appears in the selected cells.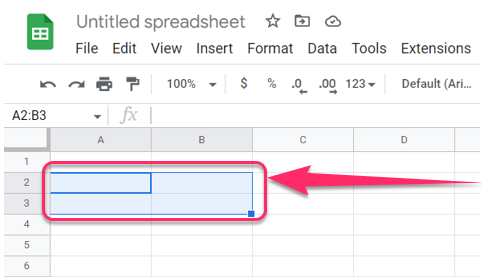 3. On the top menu bar, click Format. A drop-down menu appears. Among the options is the merge cells options. Click merge cells. 
4. This brings in more options. You can choose to merge all, merge vertically or merge horizontally. The options appear according to the cells selected. All three options appear if you choose cells from both the rows and columns, all three options appear.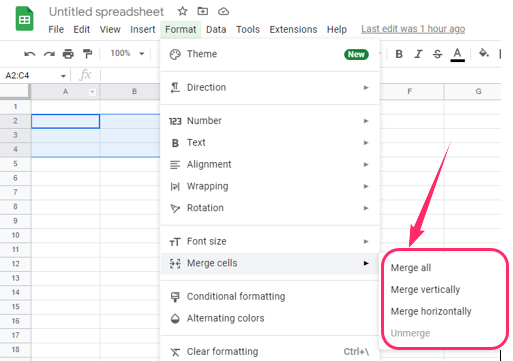 5. When you merge, all the cells are combined into one single cell, as shown below.
Merging vertically combines only the cells within the same columns while merging horizontally combines the cells within the same row.
In excel;

1. Open excel from computer apps.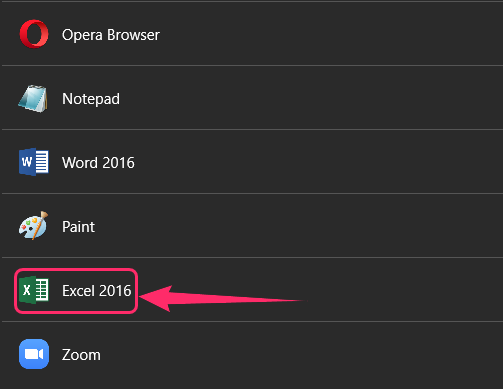 2. Select the cells you want to combine into one cell. To select cells, hold the shift button and use the up, down, left, and right keyboard buttons to select the cells.
3. On the Home commands, which are open by default, click Merge & Center. 
4. A drop-down menu appears. The options include Merge & Center, Merge Across, Merge Cells and Unmerge Cells. Click Merge Cells. The selected cells merge into one single large cell, as shown below. Merging across combines cells in the same row.
Merging cells is important for clean and organized work when working with excel. For example, if the title overflows to other cells, you can merge and center so that the title appears in the middle of the merged cells. However, note that when you merge the cells, the content of the merged cells is deleted. Therefore, it is good to plan your space within the Excel or Google Sheet well so as not to lose data.