Google Slides app makes it easy to make presentations and share them with your colleagues or students. You can easily access Google Slides from your PC or laptop. All you will need is a good internet connection. This article gives you every detail you need to know about using Google Slides on your PC.
Creating a presentation using Google Slides from your laptop

Follow the easy steps below;
1. Open Google Home Page on your laptop
2. Select the setting icon. You can then log into your Google Account if you have logged out.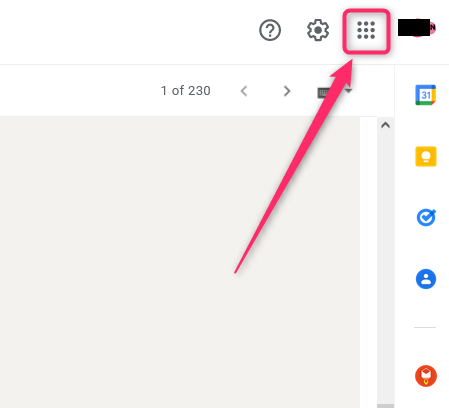 3. Click on "New," which is a blue button on the screen. Choose Google Slides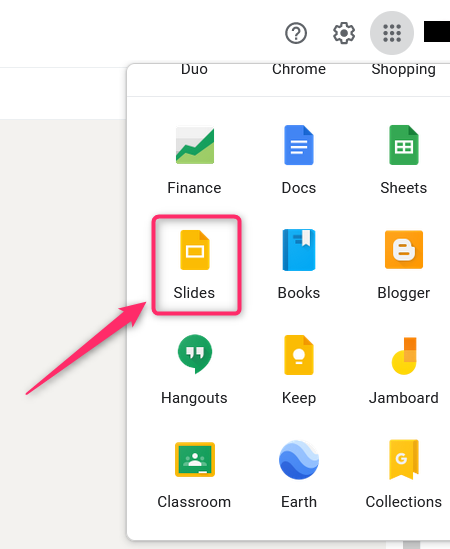 4. Create a new slide by selecting an option at the top of the screen
5. Give a name and theme to the slide you have just created
6. Click on the (+) button at the top of the screen to add new slides to your presentation
7. Change the slide layout by going to the layout option and then selecting the editing tool.
8. Go to the menu> Click Insert. Select the images you want to add to the slide
9. Select the textbox T. This will enable you to edit the size and font of the text in the slide. You can also Bolden, underline, and italicize the text from this option.
How to share Google Slides permutations using the laptop

Once you have edited your works, you can share the presentation with individuals using your laptop.
1. Click the share button
2. Type in the addresses of the people with that you want to share your work with
3. Select the pencil icon so that you can edit permissions. Select Share
The people you have sent the document to can view, comment, and even edit the work from their end
You will get a link that is unique to your document. Click on "Get shareable link" to access it.
Press Done
How to convert Powerpoint presentations to Google Slides using your laptop

To do this;
1. Open Google Docs on your Laptop
2. Go to the menu represented by three dots
3. Select Google Slides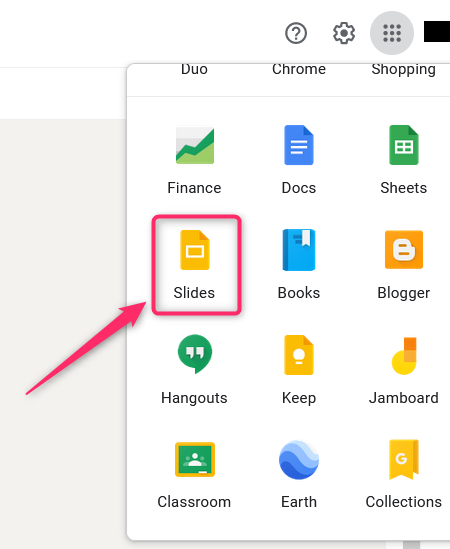 4. Click on File Picker at the right-hand corner of the screen
5. Click on "Open a file" then Upload
6. Go to the folder that you want to store the Powerpoint file
7. Select the "Drag a file here" option
The file will upload on Google slides, and you can open and edit it from there.
Publishing Google Slides with your laptop.

To do this, you will need a code or link. Follow the simple steps below;
1. Open Google Slides App from your laptop
2. Go to File

3. Choose "Publish to the Web."

4. Click on the link so that you can obtain a URL that can be shared
5. This allows you to select the amount of time that you will need to pass from each slide to advance
6. Choose "Embed" so that a code can be generated and added to your website. You can also choose the size of the slide. After the settings, click on Publish