Slideshow enables you to entertain your audience or make it easy to show the result. Some people use slide shows to keep memories of their past. Today shows you how to develop a perfect Slide show on Google Slides.
A presentation should always have a good theme or template and have engaging audio or video. You need to design Your slideshow so that everyone will feel you have worked on it.
Steps on how to create an amazing slideshow on Google Slides:
1. Open your Google Slide on your browser. ( https://docs.google.com/presentation/u/0/?tgif=d)
2. Choose the theme. To Your right-Hand side, we have the themes section; you can select the theme that suits your presentation. Select a theme that enables you to add images. Remember the theme always make your work easier and in a matter of display.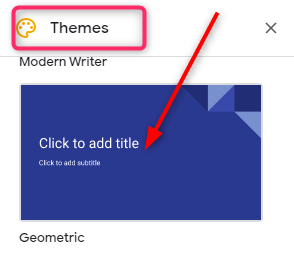 3. Add images. Go to the toolbar ad select the insert image icon.

Images can be used from Google Drive or your computer.
Ensure all the images you want to e o your slide show is inserted In a specific manner you want.
4. Every slide show has a title subtitle, a message for all. We have to add text on our first slide and image as our Heading.
Go to the toolbar and select the text box icon.

5. Go to the first slide and add the text we wish as our Heading. Now we have our Heading, and we need to edit at least to look awesome.
Select your text, Go to the toolbar, select format, and then go to text.
A menu will pop up when you select the text. In that menu, you can customize your text as you want. You can change the color, size, use of caps or small letters, and many others.
6. Insert videos can turn the page. We need to add a video welcoming the audience. But it is not a must look for a small clip with the word welcome or any cool opening phrase.
Go to the toolbar, select Insert, and under Insert, select video.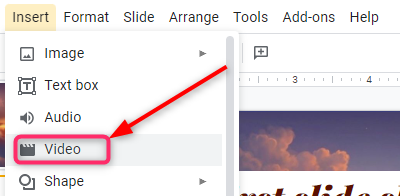 Some people record themselves using TikTok viskit. and many other applications. Position it well to enhance our slideshow display. When this Is done, you will go to the next slide.
7. Add audio. Audio helps people to be attentive, and also it entertains.
As we did with our videos, go to The toolbar, select Insert, and in the prompt menu, select audio.
A menu will pop up once you have inserted the video.
This menu will enable you to use the song on every slide. You can use another set on one slide and many others. You can add the video or modify the slide and make sure it shows the end of the slide show. It is one of the crucial parts of a slideshow. It must be unique most of the time I prefer the use of a clip with text.