Content controls in Microsoft Word are features that act as containers for specific content in your document. These content controls contain lists, dates, and paragraphs of edited writings. Content controls enable and restrict editing in a document, specify what kind of content is in the Word document and add more meaning to the Word document. In Microsoft Word, you can add content controls to run your program. This article gives you clear steps you can use to add content control in Word.
Steps to follow;

1. Open a Word document.
2. Press the File Tab and Click on Options.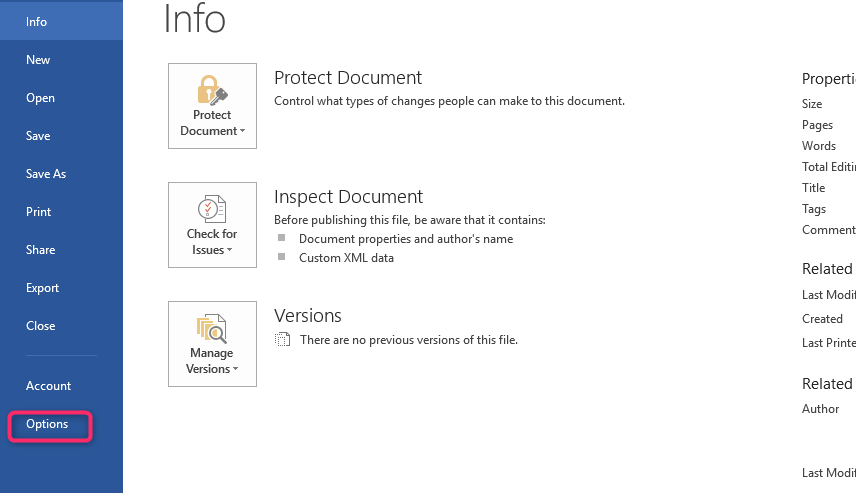 3. Ensure that the Main Tabs are selected.
4. Choose the Developer option and click OK.
Use these simple steps that are a simplification of the first.
5. Click File > Options, then Customize Ribbon.
6. In the list of tabs under Customize the Ribbon, select the Developer box and click OK.
7. To add a control, click in the document where you want to add it, then click the type of control you want to add on the Design tab.
8. Click OK.
You are now ready to add content controls to your Word Document.
How to add Content Controls at Design Time

1. Add content Controls from the Word Controls Tab.
2. Drag the chosen control to your document.
You can also use Toolbox to add content control to your Word document. This is how you go about it;
1. Open your Word document.
2. Place the cursor where you want to add the content control.
3. Go to Toolbox, and open the Word Controls tab,
4. You can add the controls by either
Double-clicking a content control from Toolbox.
Just single-clicking a content control in Toolbox and then pressing Enter.
Just drag a content control from Toolbox and place it in your Word document.
After adding content control in a Word document, you can also change it. This is how to go about it.
1. Open your Word document
2. Open the File tab.
3. Go to options and choose the option Customize Ribbon.
4. Click on the Developer box and click OK.
5. Click on Rich-Text Content Control.
6. Drag the box to the location where you want the content control to be.
7. Add the general information and change locking permissions.
How to edit Rich text Content Control

1. Firstly, you must add the Developer tab to the Ribbon Menu in your document.
2. Go to File tab, and click Options
3. Click on Customize Options
4. Choose the Developer Option and press OK
5. Click Rich Text Content control
6. Place the box at the appropriate position where you want to create it as a Template
7. Go to the controls block and click on Properties.
In case you would want to remove content control, you can follow the following simple steps;
Select the entire document by pressing Ctrl+ A
Right-click
Click Remove Content Control.